WOMEN'S INSTAZINE -
NIKE
The depth of sports media coverage female athletes get was still not up to par considering the time we're in.
​
So for the women's Paris Open and Wimbledon seasons, we created the Instazine, adapting the editorial concept of the magazine and applying it to Instagram.
Specific story angles for each athlete
4 top female tennis players got their own 'cover story', with their own unique perspective on Nike's main narrative of 'Dream Crazier'.
We did a deep dive into the different athletes' stories and pulled out unique interest points that were relevant to each audience and used native features of IG to increase community engagement.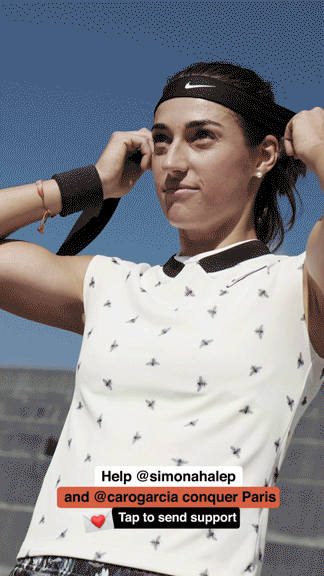 Creative team
​
Executive Creative Director: Joakim Borgstrom
Creative Director: Mae Ong Lennon
Creative Team: Ronald Bunaidi, Audrey Phoon